"The faculty and staff are truly the most wonderful school family we could ask for. My child is thriving at MCS, emotionally, socially and academically. The commitment to the Montessori philosophy makes the whole family curious about learning and our world."
- MCS parent
"The faculty and staff are truly the most wonderful school family we could ask for. My child is thriving at MCS, emotionally, socially and academically. The commitment to the Montessori philosophy makes the whole family curious about learning and our world."
- MCS parent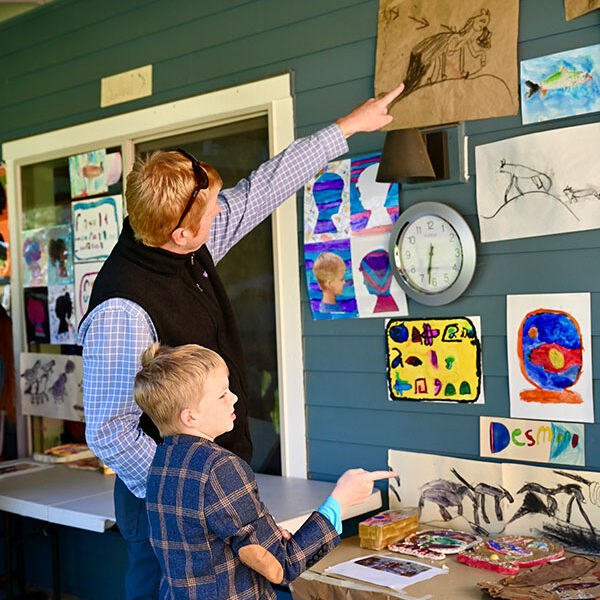 Application Process & Materials
Please call the office to schedule an observation and opportunity to speak with the Head of School.
Please submit the following:
Application form and $50 application fee (payable by check)
Parent Response Form
Release of transcripts (1st-6th grade)
January 17, 2023 - application materials available
February 8, 2023 at 7pm - Admissions Night
February 11, 2023 10am-noon - Open House
March 1, 2023 – Applications due for 1st round of class placements
March 31, 2023 – Acceptance letters and contracts mailed
April 14, 2023 – Signed contracts and deposit due
Montessori Country School seeks families with a keen interest in the Montessori philosophy and method. Preference is given to families who commit to the full 3 year cycle of the level for which they are applying (Primary, Lower Elementary, Upper Elementary).
Priority placement of students goes to our current students and their siblings. After accommodating their needs, we will begin the placement process for new students. We have learned from experience the importance of keeping our classes balanced with regard to age, gender, and ratio of new to returning students.  In placing students, we keep our commitment to this balance in mind.
Children in our wait pool are considered for placement if and when a space becomes available.  If we have been unable to accommodate your child for the school year for which you applied, we encourage you to apply for the following year.  Please be sure to keep us apprised of your contact information if it changes.  Parents must submit a new application if they want their child to be considered for placement for the next school year; you do not need to pay a second application fee.
We have a financial aid program. Please call the office to request a Financial Aid Application. Financial Aid applications are due at the time you submit an application. The financial aid committee will inform you of its decision regarding your financial aid request prior to the Enrollment Agreement deadline.
Montessori Country School admits students of any race, color, national and ethnic origin to all the rights, privileges, programs, and activities generally accorded or made available to students at the school.  It does not discriminate on the basis of race, color, national, and ethnic origin in the administration of its educational policies, scholarship and loan programs, and athletic and other school-administered programs.